Living on the Central Coast affords many perks to the community—temperate weather, stunning views, friendly people, and a great opportunity for education.  With a world-class university right here in San Luis Obispo that offers degrees in many construction disciplines, it was a natural fit for eGenoa to work with Simpson Strong-Tie to revolutionize the educational setting on campus.
Cal Poly offers one of the best construction-based educations in the nation, with many industry leaders hand-picking the cream of the crop from every year's graduating class.  Many companies have taken a hands-on approach to educating the future of the industry by aiding in the design and construction of new buildings on campus.
In recent years, the Cal Poly campus has been the recipient of a new Construction Innovations unit created with the combined skills and talents of Simpson Strong-Tie and eGenoa.  The diverse and creative elements of the building were created by Simpson Strong-Tie, but it is the state-of-the-art graphics and wraps that truly bring the educational setting to life.  These images give depth and focus to the classrooms and field-experience settings and help the students gain the most hands-on education they can through the university's motto of "Learn by Doing."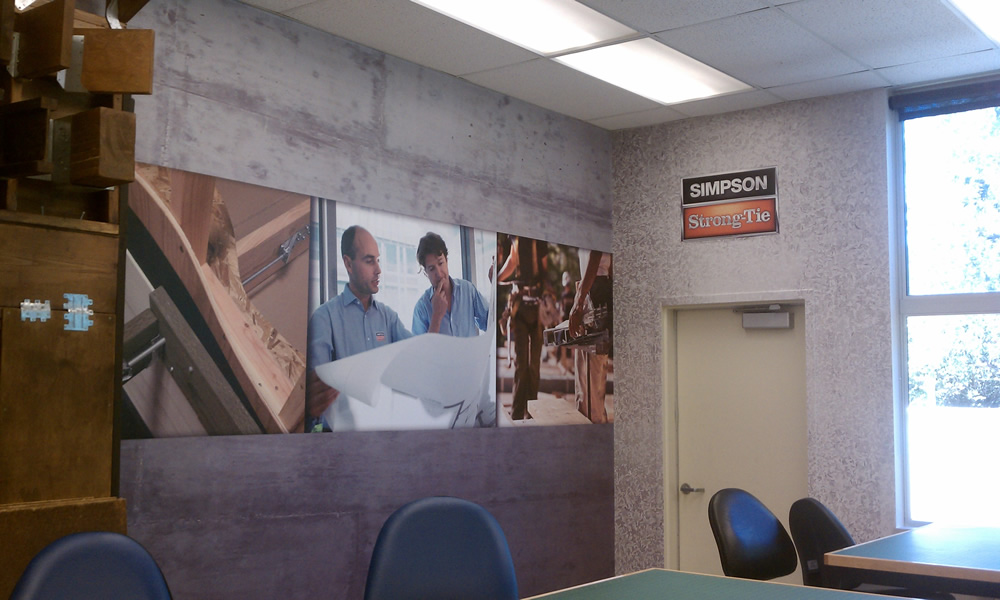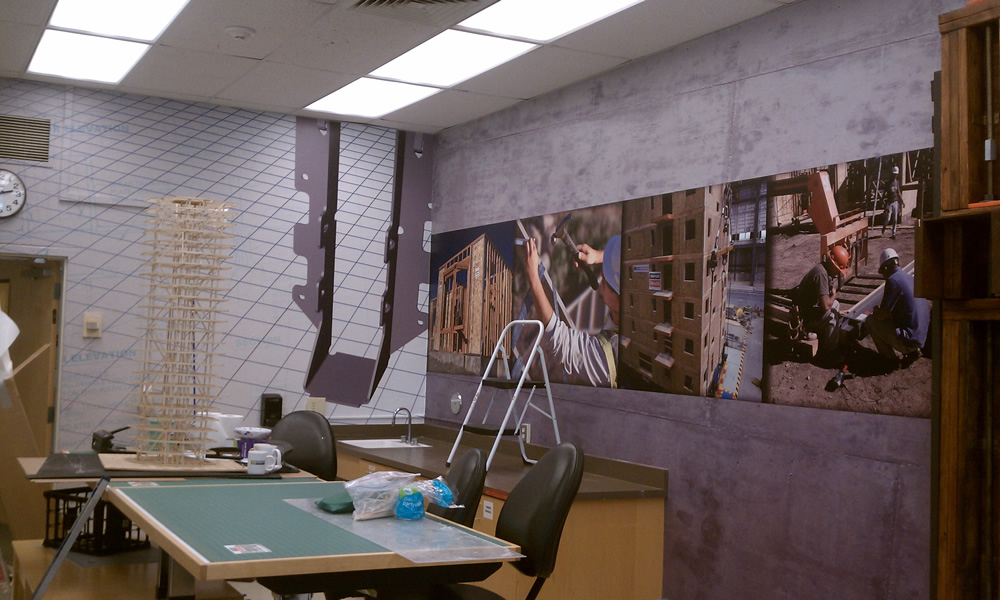 While the graphics are tailor-made to fit the building's need, the process eGenoa employs to manufacture them can be utilized to match the style and structure of any business.  Whether your business is in a small, single-story building or part of a high rise, it is the multi-dimensional and photo-realistic imagery that eGenoa is known for, that can spread your vision to any desired size.
Do your business and your clients a favor and make your building stand out in your field of competitors, just as Cal Poly now stands out in the field of construction education.  Even industry leaders, such as Simpson Strong-Tie, know that eGenoa is the right choice!
Contact the helpful and accommodating staff at the eGenoa offices to fulfill the promise of your company's vision.